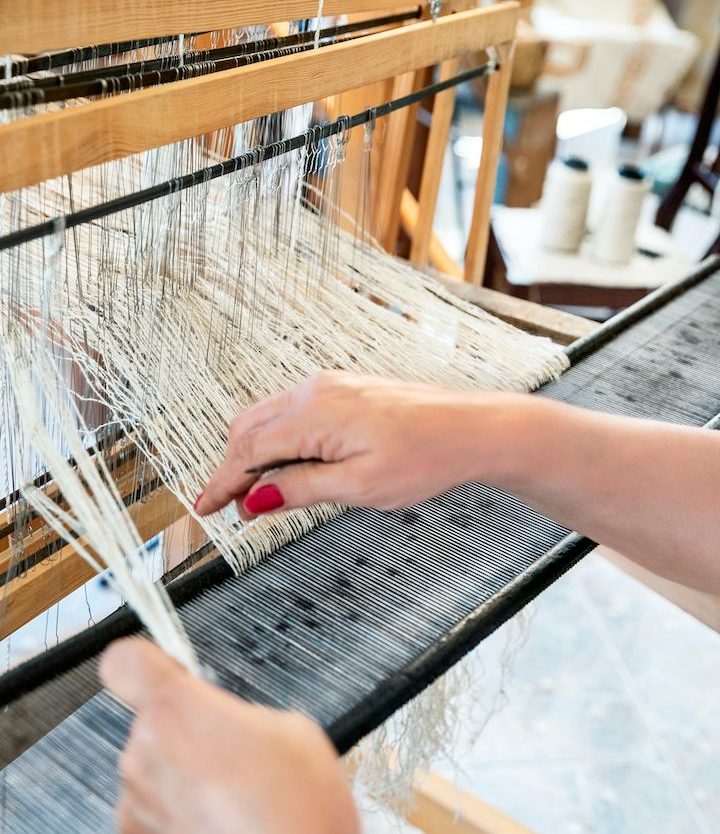 In our workshops, individual and group weaving courses are held periodically: workshops on weekends or weekly courses.
During the special courses Tessitura ginestra, exclusive to our company, the entire production process will be carried out: harvesting, boiling, pulping, skinning, defibration, threshing, carding, spinning, weaving and finally the natural coloring. with flowers.
Courses are also available in English by reservation. They include food, accommodation and essential knowledge experiences of our territory.
Particular programs through direct contact.